eCommerce Warehouse in Essex
10. 27. 2021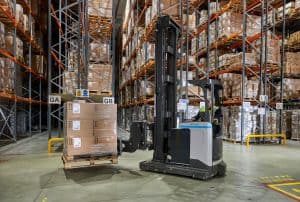 Do you require an eCommerce Warehouse in Essex?
Or perhaps you require eCommerce fulfilment solutions? Delamode are your team of experts that would be happy to assist you.
We are you team of specialists, working with a variety of different eCommerce businesses who are in need of both an eCommerce warehouse in Essex to store their goods, and an eCommerce fulfilment solution.
We have the expertise to handle all types of operations, be it B2B, B2C or 3PL.
At Delamode we provide remarkable eCommerce warehousing and fulfilment solutions in Essex. Our services are suitable for everyone. Whether you are a start-up business or a well established business, no matter how big or small, we tailor everything to your requirements, helping your business grow. With the help from our modern technology, we offer a streamlined process, helping you simplify your operations through our sophisticated warehouse management system. Our WMS enables us to setup your fulfilment requirements within our eCommerce Warehouse in Essex for efficiency. 
Our eCommerce warehousing facility in Essex (South East of the UK), is safe and secure. We are perfectly positioned to offer you a fast and reliable turnaround for your dispatch requirements and we have long-term connections with major couriers, meaning we take care of everything on your behalf.
We also offer flexible and cost-effective storage and fulfilment solutions to suit your eCommerce requirements. Enquire today to find out more about this offering.
Our Warehouse Features:
91,000 sq ft of warehouse floor area
Bonded warehouse
76,000 sq ft of circa mezzanine across 4 floors
Safe and secure
Inventory control
Fulfilment Features:
Pick and Pack
Custom Packaging
Tracking
A simple service that works for you. We make it simple and fast. Get a quote!