Xpediator Plc acquires Regional Express Limited
11. 06. 2017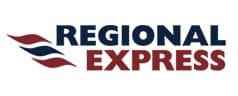 Xpediator, Delamode's parent company, today announced that it has acquired Regional Express Limited , a UK-based freight forwarder and international courier. This is the Company's second acquisition since IPO, and like Benfleet Forwarding Limited (the Company's first acquisition), was identified as a corporate target in the Company's admission document.
Acquisition highlights:
Regional Express is an asset-light operation providing B2B international road, sea and air freight services from their bases in Dorset and Hampshire
Regional Express is an approved service provider to Amazon Global Selling providing competitive door-to-door services, VAT registrations and freight forwarding services
On completion the enlarged Group will operate from 6 sites in the UK together with 11 European offices employing over 690 people
Acquisition is expected to be immediately earnings enhancing
Regional Express
Regional Express, headquartered in Hampshire, England, is an international B2B freight forwarding and courier business working across the following regions: Europe, North America, South America, Africa, Asia and Australia. The company specialises in road, sea and air freight services.
Regional Express organises for Amazon sellers VAT registration, customs clearances and transport of goods via air and sea freight from the USA and Far East into the UK. Recently, Regional Express has established a UK team to develop the same concept from the UK to the USA.
Stephen Blyth, Xpediator CEO, commented,
"Regional Express is an exciting profitable niche operator and one which will fit well into the Xpediator Group, adding significantly to our existing air and sea freight operations, two areas where we have been looking to expand our presence. We also expect there will be a number of synergistic opportunities through offering Regional's clients the wider services of the Xpediator Group in particular in warehousing and fulfilment, plus our European Network.
Regional's growing business with Amazon is a key attraction for us and one which will increase our exposure to the fast growing e-commerce market. There is potential for Regional to develop the relationship further with Amazon and we believe that is enhanced by Regional becoming part of the enlarged Group.
We are very pleased that Regional will be led by Neil Curran, who will continue to be mentored by Eric Buggy over the Earn Out period. Neil is a very experienced freight forwarder and has the necessary ambition to drive the company forward.
We have been in dialogue with Regional since before our IPO in August and I am delighted that we have concluded the transaction. I feel confident the business will be significantly earnings accretive for our shareholders."
Eric Buggy, founder of Regional Express, said,
"Regional Express has grown impressively in recent years, benefitting in particular from services provided to the e- commerce sector, but we recognised we needed to share a larger platform to maintain this growth. As part of the Xpediator Group, we are confident of further growing our operations from leveraging their larger platform, and in particular, the award winning EshopWedrop division. Equally important was finding a partner who shares our focus on high customer service, strong customer relationships and an entrepreneurial flair; in the Xpediator team, we have found such a partner."
Potential Acquisition Benefits
Expansion of the Group's air and sea freight activities.
Potential to expand upon the relationship with Amazon sellers by building upon the already established relationship with Regional and offering Amazon customers the capabilities of the enlarged Group.
Expected synergies through providing warehousing and fulfilment services.
Eric Buggy, co-founder of Regional Express, will continue as a consultant to the business for two years post acquisition.
Read the full announcement: http://xpediator.com/regulatory-news-service/acquisition-of-regional-exp…